Kustura Technologies
Providing Managed IT Services in Jacksonville, FL
Trusted Managed IT Services & Cyber Security Services in Jacksonville for Over 20 Years
Local and Personal Managed IT, and Cyber Security Services for Jacksonville & Gainesville, Florida
Kustura Technologies specializes in IT support and IT solutions for individual clients and businesses such as non-profits, and local organizations in Jacksonville & Gainesville, Florida. From CPA's, law firms, and construction companies to architecture firms and more, we can help businesses in any industry! Let Kustura show you the peace of mind difference with our hands-on IT support and cyber security services in Jacksonville. From email and cloud hosting, VoIP support, and computer hardware repair to printer supplies such as ink and toner, we understand your needs as a local partner and promise to deliver top-notch managed IT support services in Jacksonville, FL. 
If your organization is located in Jacksonville or Gainesville Florida areas, we should be your IT partner.  Schedule a free consultation with us and we'll show you why. 
Connectivity, Continuity, and Creativity Keeps Businesses Going
What Do Local Businesses Say About Kustura?
"Kustura Technologies has been an excellent solution to our technical needs. The 'Peace of Mind Plan' has provided us with consistent, accessible service for the past several years. I especially appreciate that Kustura takes the time and initiative to prevent potential issues..."
"...The Kustura staff is always there. When we need them they become visible with quick response times, highly qualified technicians, and remote support for normal issues. When we don't think we need them, they support us behind the scenes with updates, backups and constant monitoring of our system..."
"Kustura is always our #1 GoTo whenever tech is needed. Their reliable and efficient service keeps us on track with Peace of Mind for our systems. We also appreciate their tech suggestions that anticipate & prepare for our company's continuing growth..."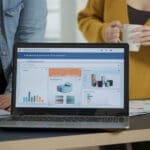 Business Automation
For most businesses, streamlined communication and information sharing within the organization are absolutely critical for successful operations. Much of the daily communication and information sharing
Read More »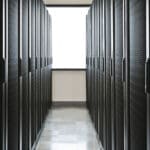 Data Protection
When an operating system(OS) nears the end of its lifecycle (as determined by its producer), organizations relying on that OS to support their devices must
Read More »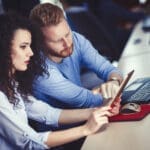 Cyber Security
Much to the relief of Floridians and other Atlantic coast residents, La Niña has become inactive. When in effect, this weather phenomenon historically increases the
Read More »
Contact us today for tailored, hands-on, "Peace of Mind" IT services and support for your business in North Florida.